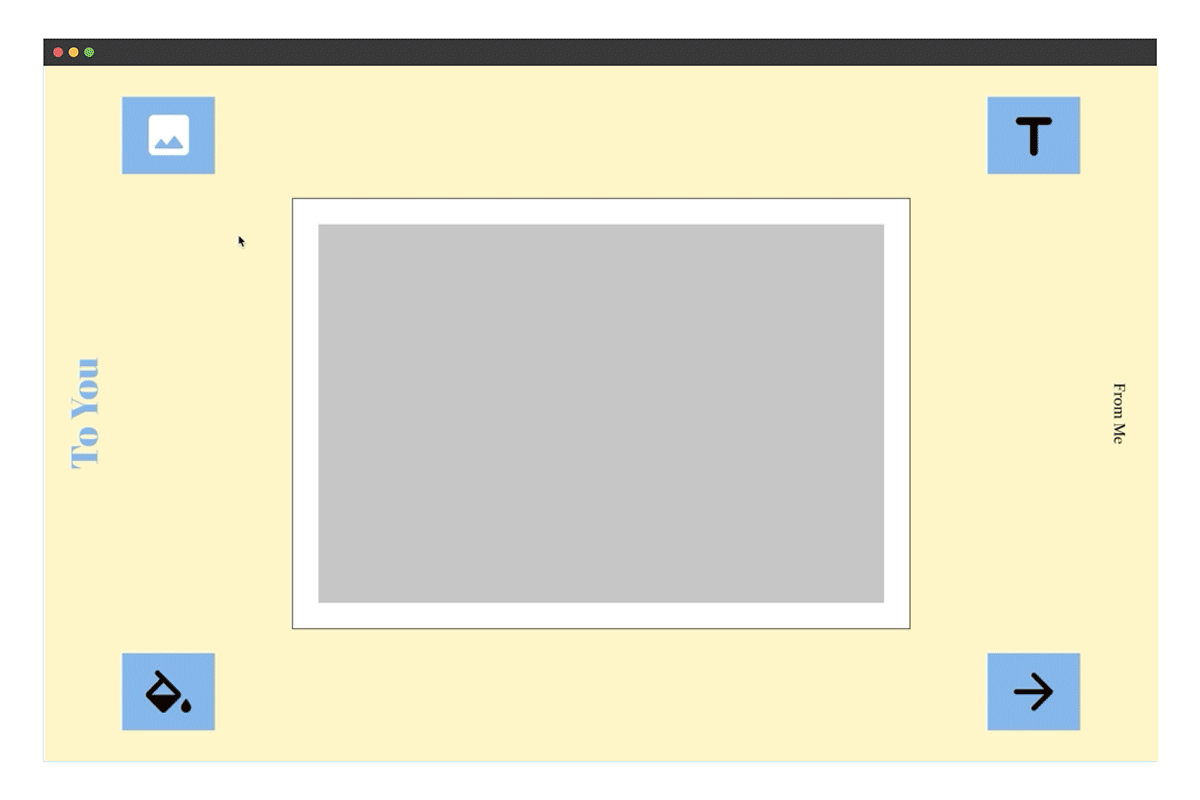 To You

Thesis, UI/UX, Website Design (2021)


Nowadays it is difficult to have meaningful conversations with others. The pandemic challenged people to balance their personal life with their career work, all from their own home. This leaves us feeling drained and disconnected. We struggle to maintain the relationship we have with ourselves, along with the relationship we have with other people. Although sending a text message is an easy way to get in touch with someone, it lacks intimacy. Mail is a more intimate method of communication. There is a special feeling when opening the mailbox to find something specifically written for you.

As a communication designer, I want to create a website that combines the convenience of technology with the warmth of writing to someone more personally. "To You" is a website that allows people to create their own postcards, meant to be sent to someone. The user is able to select their own image, customize the postcard, and choose the prompt they wish to answer on the back. At the end the postcard is downloadable, saved, and can be emailed directly to someone. The goal is to encourage people to communicate more often, more personally, and maintain the relationships they have with others.

Special thanks to my thesis advisor, Kelly Walters.

An even bigger thank you to my friend, Shamail Zahir, I could not have done my thesis you. I'm grateful for our long facetime calls.